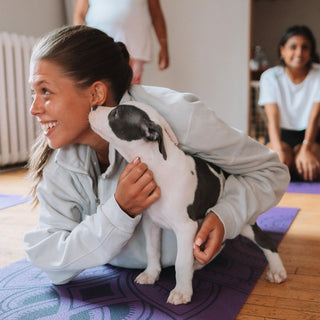 Puppy yoga makes everything better.
Top Rated Puppy Events in NYC & Toronto
AS SEEN IN

Puppy Yoga & Bubbly
Meet our bestselling wellness experience. This endorphin and Insta-worthy experience includes a flow yoga class with puppies and bottomless mimosas.
Having hosted over 15,000 people since September '21, you can trust that your group is in good hands.
Corporate Events
Puppysphere makes it possible to create meaningful connections with customers through heartwarming wellness experiences.
trusted by brands, including: