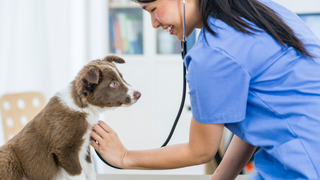 Our Standards
Puppy Wellness - Your Peace of Mind Matters
Puppy Safety & Wellness
Puppysphere is devoted to the wellbeing of puppies at our puppy yoga and puppy social events. Although we want all our attendees to have the most heartwarming and therapeutic experience, our main focus is ensuring the puppies are safe and leave feeling more confident.
Read through a few of the important measures we put into practice at our public and private puppy events.
1. Water & Food
Water bowls are always offered and the puppies are fed based on their breeder/rescues set schedule.
2. Sleep Time
Our events are designed so that the puppies get over 45 minutes of rest between classes.
3. Cleanliness
Our studios are thoroughly cleaned and sanitized with anti-bacterial products before, during and after classes.
4. Wellness Checks
We conduct wellness checks on puppies during and between classes to ensure the pups are genuinely enjoying the experience.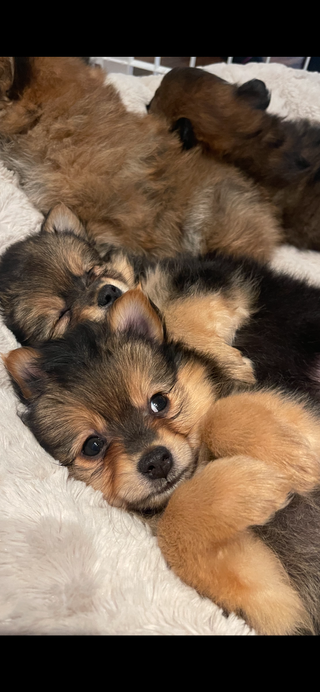 Our main focus is ensuring puppies are safe and leave the event more socialized
Responsible Pet Ownership
Taking on the responsibility of owning a dog is a big decision! From the time commitment, financial responsibility, and lifestyle change - it is so important to thoughtfully consider if now is the right time.
Contrary to existing Puppy Yoga companies, our events are not selling-based. We focus on puppy socialization which has incredible benefits to the pups. With gentle handling and exposure to plenty of new people and activities, it helps puppies build confidence and grow into happy adult dogs. Our experiences are a win/win, where the pups gain confidence socializing, and the humans get a lasting endorphin boost from all the puppy love.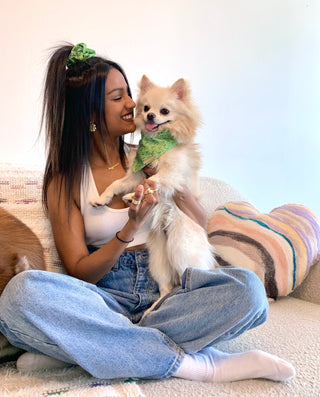 Puppysphere events are not selling-based
We focus on puppy socialization and not breeder promotion.
Breeder Screening & Standards
We partner with various local breeders and rescues to put on our puppy yoga and puppy social events. After each event, the puppies will return to their breeders' and rescues' nurturing environments, where they continue to thrive and receive the care they deserve.
Our screening process thoughtfully takes into consideration various aspects of a breeding program, with a specific focus on four key areas:
1. The Right Age
Puppies must be over 7 weeks of age and a thorough veterinarian health exam must have been completed.
2. Proper Environment
We audit the environment the puppies are raised in to ensure it is a clean, comfortable, and enriching environment.
3. Owner Screening
The breeder must have a process for screening new families before purchase to ensure an ideal and long-term match.
4. Social Breeds
We ensure that that the breeds we work with are known to be friendly and comfortable interacting with both humans and dogs.